We have a lovely new Diner in our school role-play area, but we weren't too sure about how to use it properly!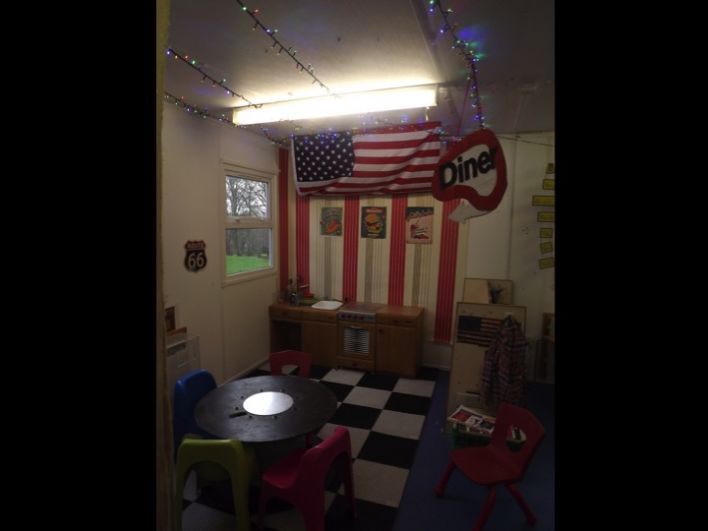 So we decided to go and see a real life Diner in action. Let's go to Mustang Sally's!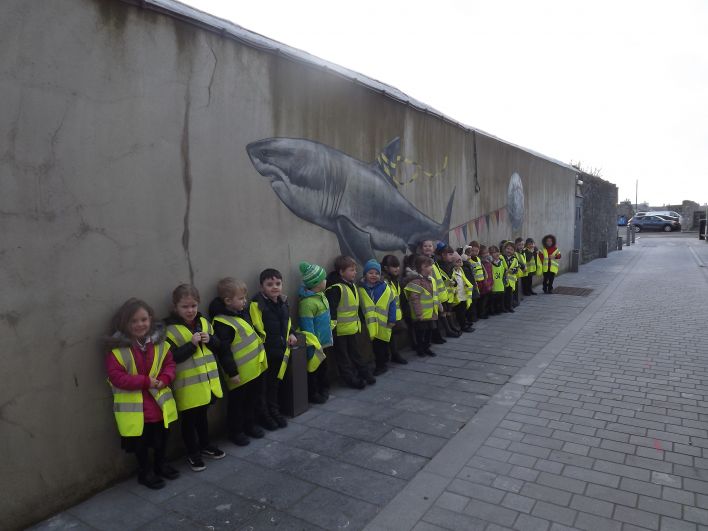 We had an amazing trip to Castletown! We travelled on the bus and started with a look at the street art around the town.
When we got to Mustang Sally's we were allowed to have a look in the kitchen, we watched the Chefs cook our food!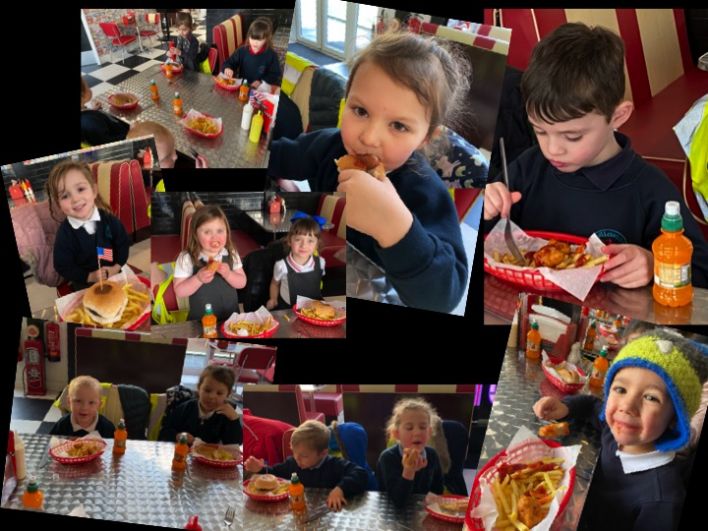 Then we carried our own food from the kitchen to our tables and tucked in! It was delicious!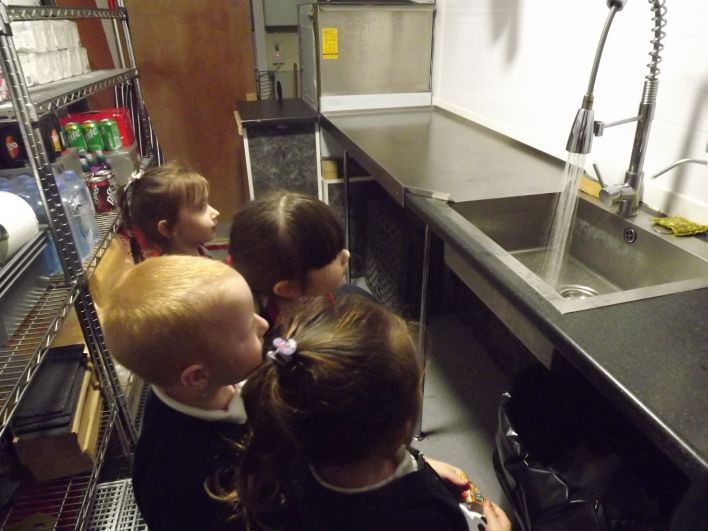 Then we helped clean up, and went back to the kitchen to help make pudding!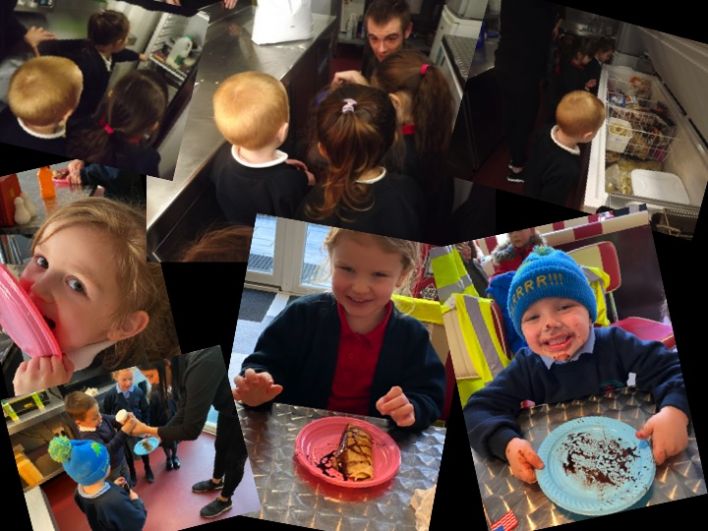 We had pancakes for pudding, it's safe to say they were a huge success!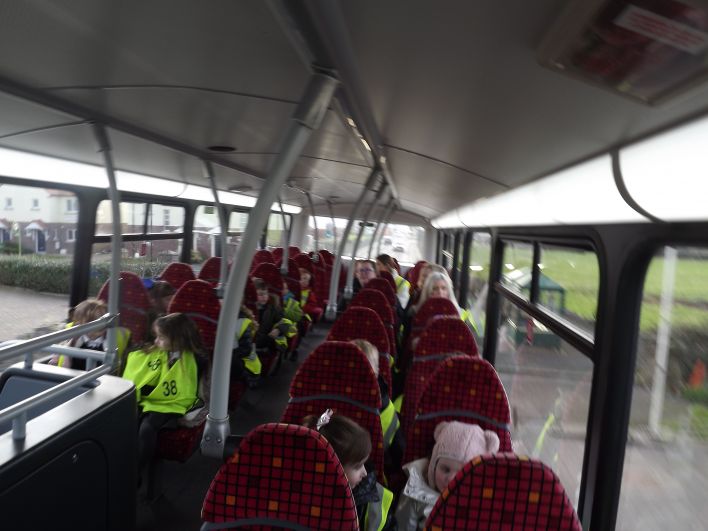 Finally, it was time to get the bus back to school, with full bellies and happy smiles.
Thank you for having us Mustang Sally's, we had a great time!