This Morning, we read "Miffy at the Gallery", by Dick Bruna. We were really interested in the idea of an art gallery and enjoyed talking about the different pictures in the book.
Then, when we got back from lunch, our classroom had turned into an amazing art gallery for us to enjoy and explore!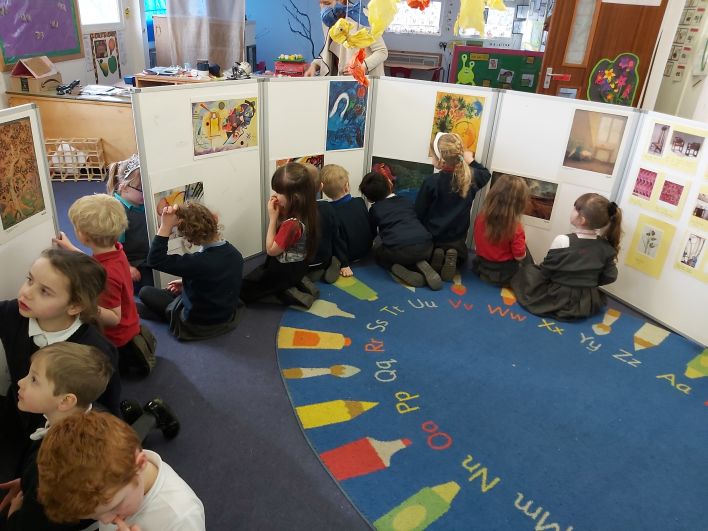 We spent lots of time talking about the different pictures, exploring their colours and choosing our favourites.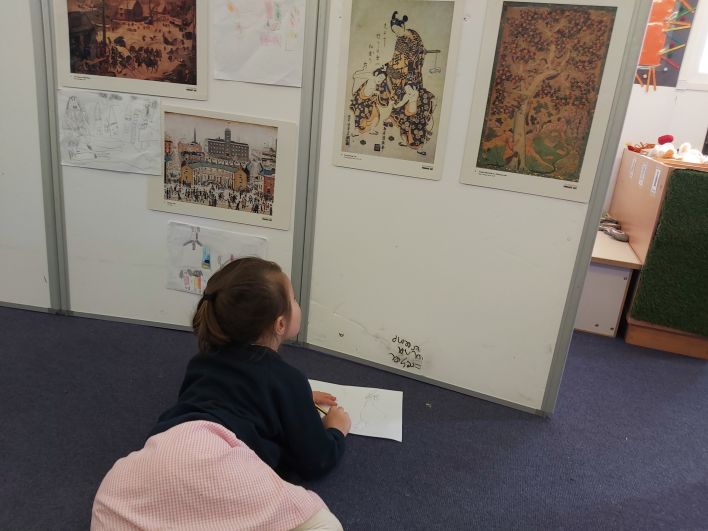 Then we started creating our own works of art to add to the gallery!
At the end of the day, we invited our Grown-ups to come see our amazing Art Gallery! If you didn't get a chance to come in today, it will be set up in our school library for the next few days!