Yesterday saw a vast array of daffodils come into school. We had big ones, small ones, very yellow ones, pale ones....and then we looked at the pots!! We had Harry Potter themed pots, Manx themed pots, butterfly/fairy themed pots, Easter themed pots...so many to look at. At 10am members of Douglas Council came to judge the 'best daffodil' and 'best pot' for each year group. They said it was a really hard task as our pots were amazing. All the winners were presented with an Easter Egg.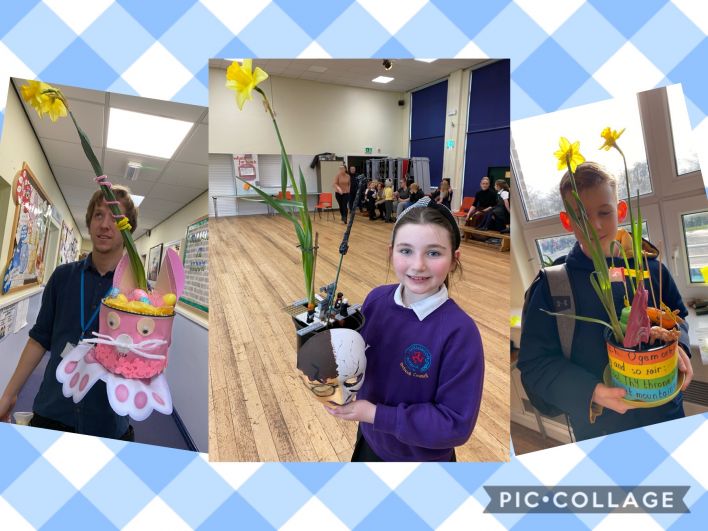 \
Reception's best pot Year 5 best pot Year 6 best pot/overall best pot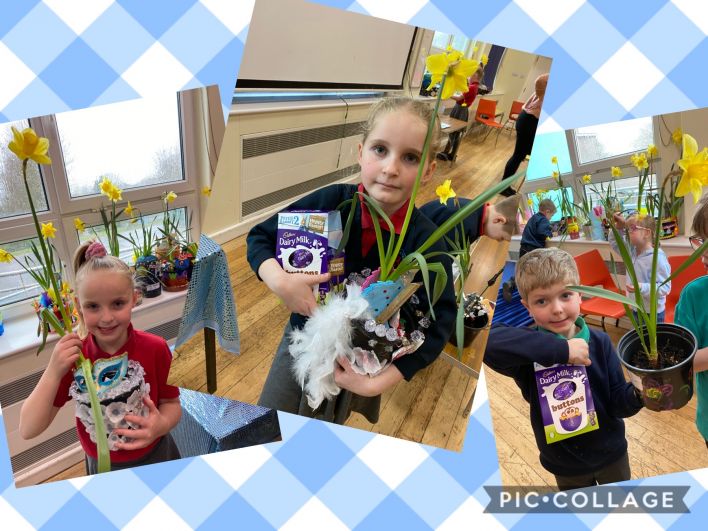 Year 4 best pot Year 3 best daffodil Year 2 best daffodil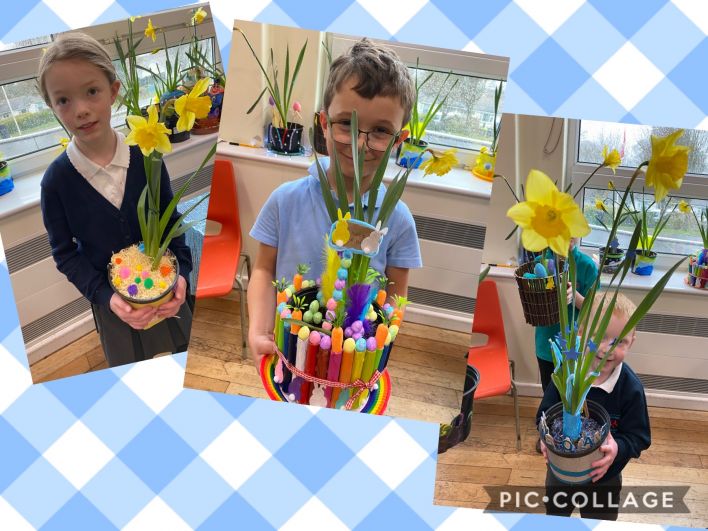 Year 5 best daffodil Year 2 best pot Reception best daffodil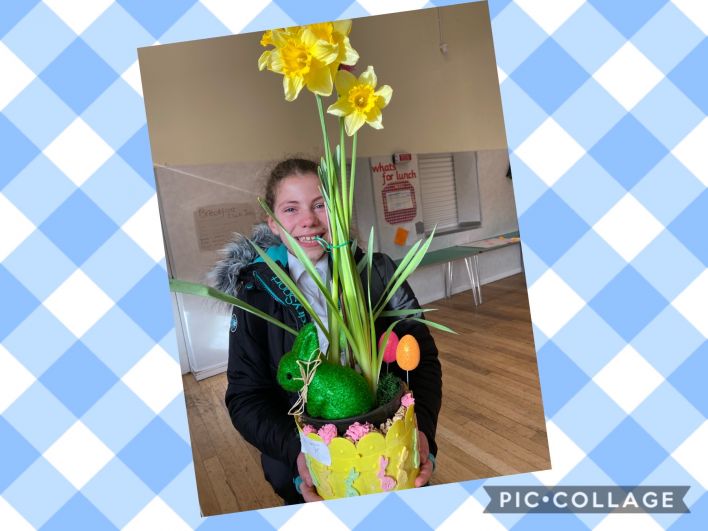 Year 6 best daffodil/overall best daffodil - tears of joy from our winner!