We thought it would be lovely to share what everyone has been up to at home during these unprecedented times. If you would like to send any photographs to be included on our website, please send them to enquiries@willaston.sch.im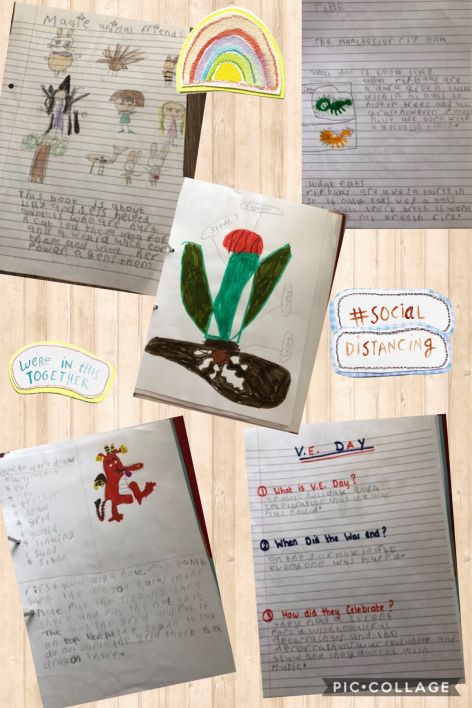 Maddie has been very busy looking at the parts of plants and learning about VE day. She also has done lots of creative writing about dragons! Well done Maddie.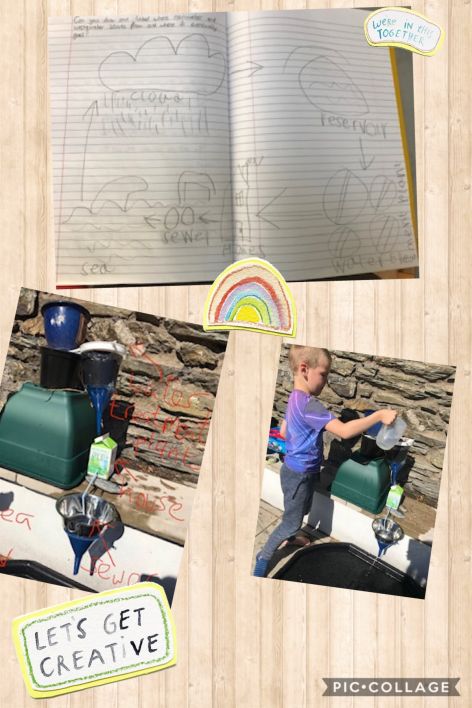 Austin has done some amazing learning all based around the water system! Very creative Austin.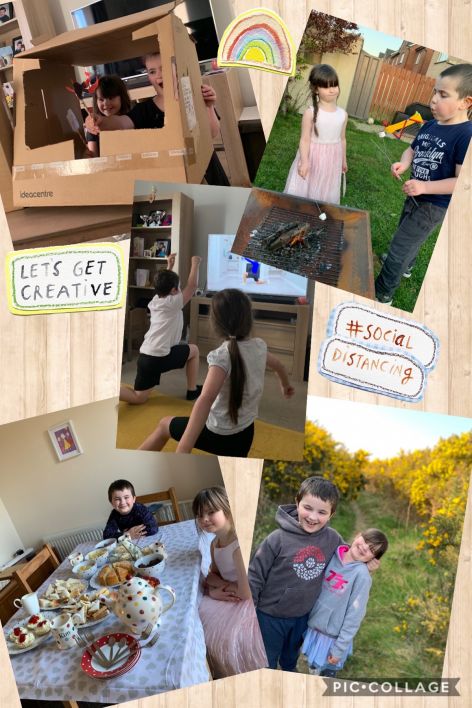 Theo and Alexa have been very busy! They have been toasting marshmallows and following Joe Wick's Workouts. They also have been on lots of walks and had a lovely tea party for VE Day!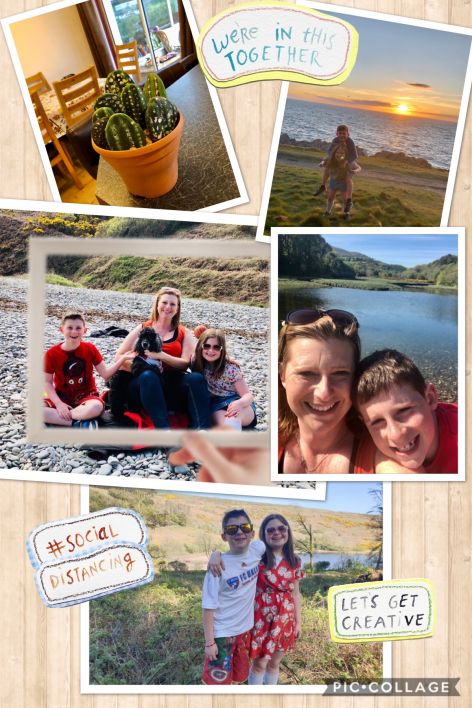 Will and Elisa have been going on lots of walks enjoying the lovely weather and they even went to Peel to watch the sun set. They have also been walking Orry lots!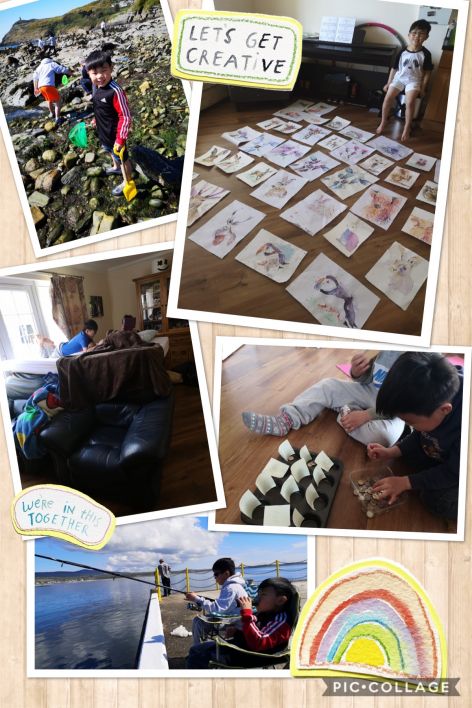 Wai Wai and Lok Yien have been busy taking over the whole of the sitting room to make dens! They also have been fishing and have worked on their use of money. Wai Wai and his mum have been practising their watercolour painting too! They have created some beautiful paintings.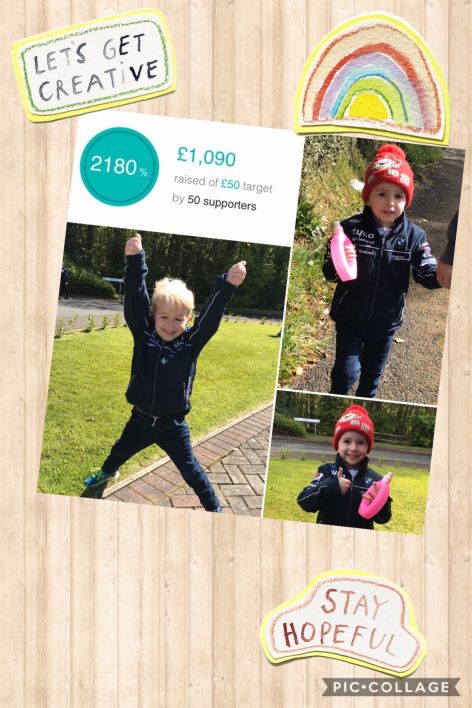 Jamie was inspired by Captain Tom Moore and set his own challenge to raise money. He decided to walk 2.6 miles and has raised £1,090 for Hospice Isle of Man. An amazing achievement! Very well done Jamie.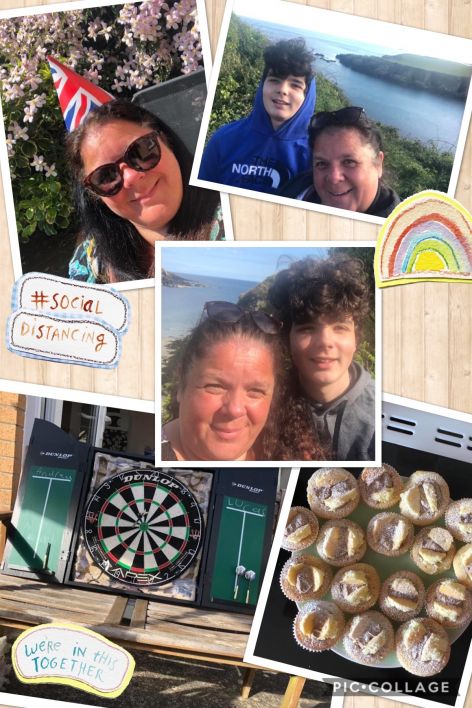 Ms McAdam has done lots of walking with her son Lucas whilst we have been in lockdown. She has also learnt how to bake and made some beautiful cakes for her VE Day Tea Party. She is also mastering darts...!
In Mr Ledger's spare time, he has been busy making dens with Sophie and pretending to be Superheros! He has also developed a talent for sand art and has started making a 'post-lockdown' bucket list.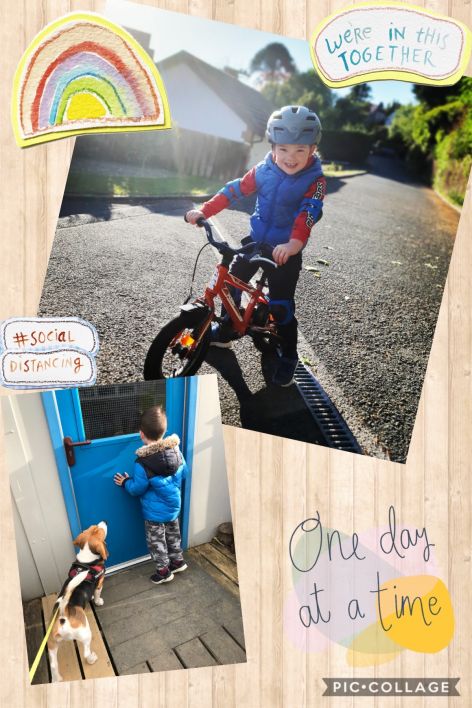 Leon has had lots of time to practice riding his bike! He can now ride a push bike with no issues and with confidence. He has also been smashing his maths! Leon misses school and all of his friends very much. He even took a visit to school because he didn't believe his Mum that School was closed!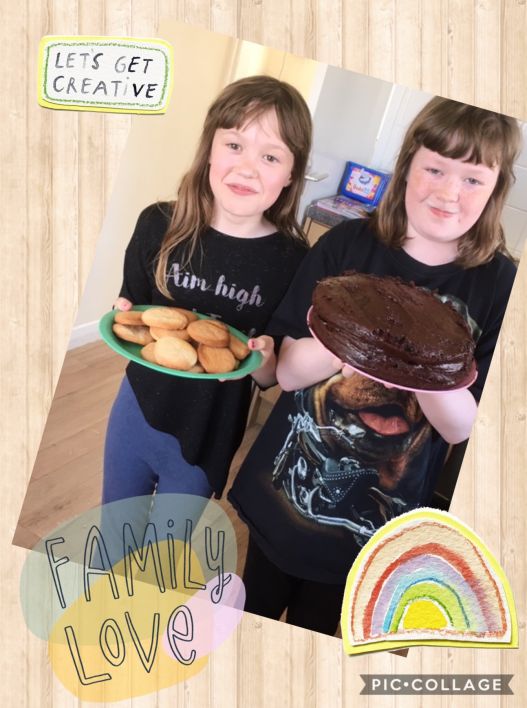 Melissa and Michaela have been learning how to bake! They have enjoyed making a range of things including this scrummy looking chocolate cake! Well done girls.
When Mrs Lace has not been up at the hub, she has been keeping herself busy in her garden! Mr Lace built a new fence whilst Mrs Lace has planted lots of new flowers! She has also started growing fruit and vegetables. Mrs Lace has also been on lots of walks around Douglas- you may have seen her around the Willaston Estate!
Miss Rutter has spent any free time she has had with her son Harry. They have been on lots of walks, played on the beach and baked brownies! They have also read lots and lots of stories!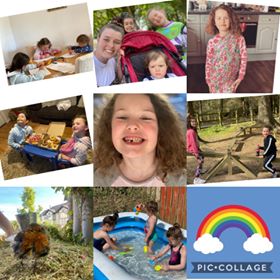 Ivy Rae and Aoife have been incredibly busy during lockdown! Ivy Rae has lost her first tooth, they have fed the ducks, enjoyed the sunshine and have rescued a robin! Ivy Rae has also made her own dress!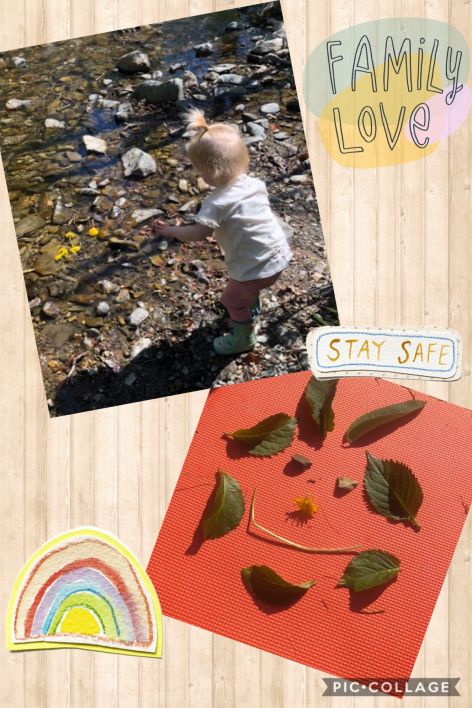 Mrs Gosnell and her daughter Fearne have been doing lots of exploring during lock down. They popped to the Old Fairy Bridge to check on the fairies that visited the Reception classroom to ensure they haven't been causing anymore mischief! Fearne and Mrs Gosnall collected some flowers, leaves and stones on their way back to make some animal faces!