This morning, we did a big build in the reception outdoor area! The children decided they wanted to make a pirate ship.
They helped design, gather materials and build the ship. Doesn't it look amazing!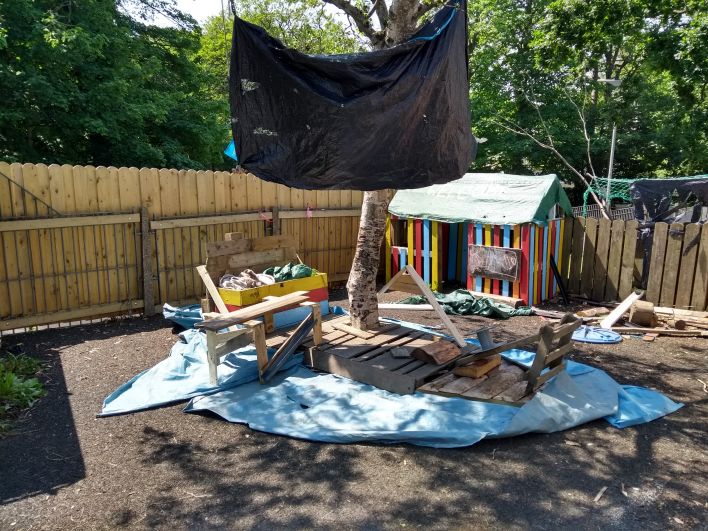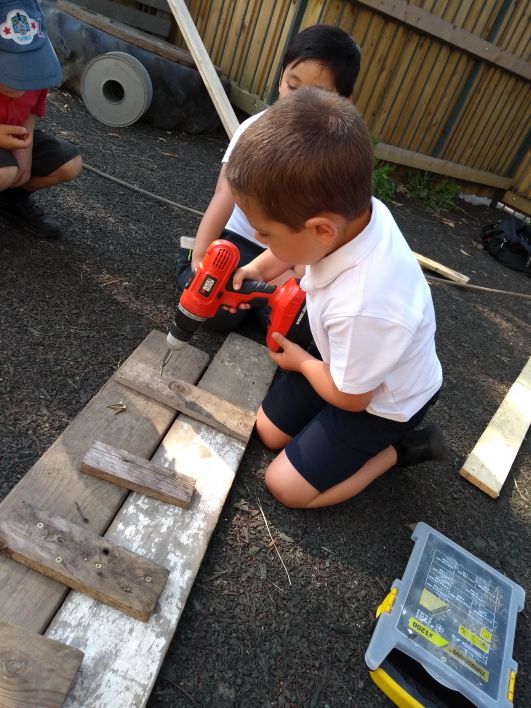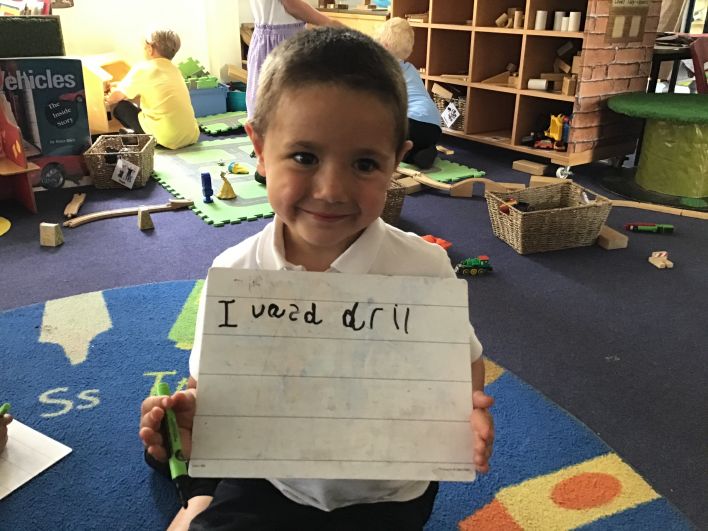 Morgan used a drill!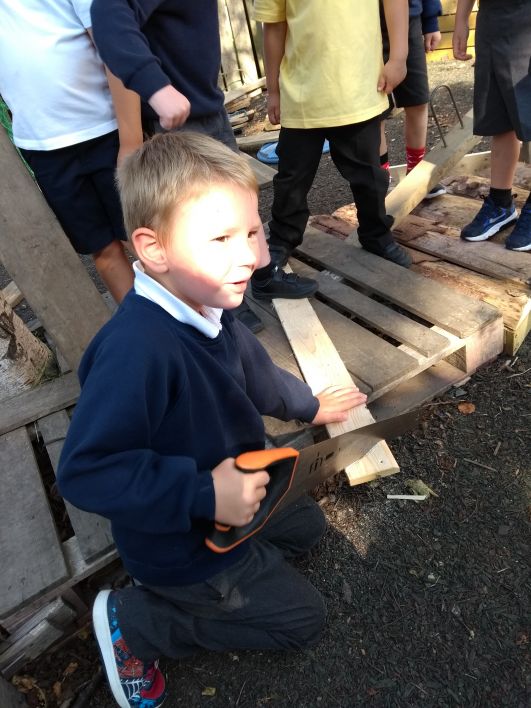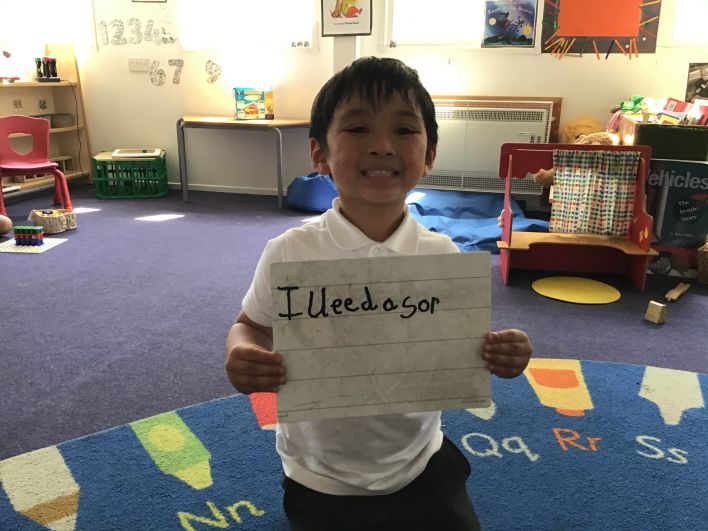 Dave and Aiden used a saw!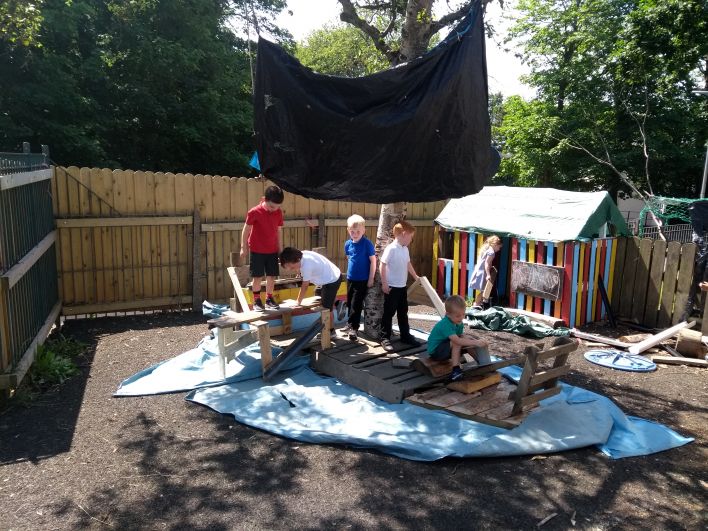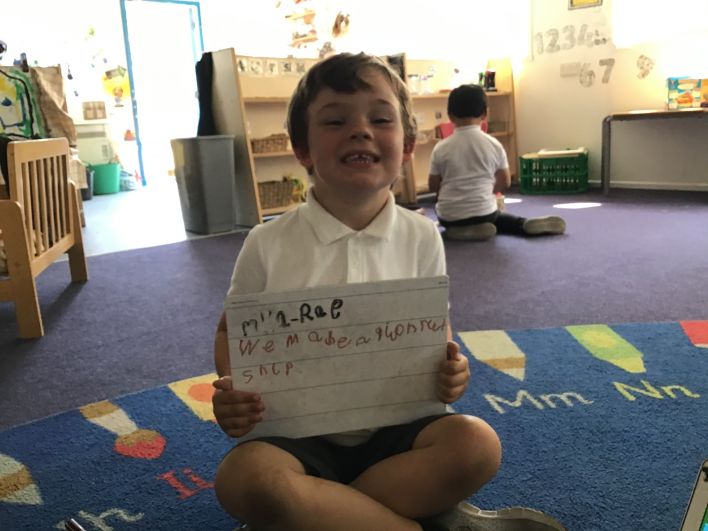 We made a pirate ship!