21st July 2020
Today saw the annual Staff Vs Year 6 Netball Match. Year 6 started warming up half an hour before the match started and from the off they were eager for a win, though morale was high amounts the Staff Team with Miss Kennaugh even joining them on her day off! At 10.40am all the school joined together on the front playground and began to cheer the two teams on. The match umpire, Cormac did a quick recap of rules with both teams before the whistle was blown to signal the start of the first half. Both teams played very well and were equally matched. The first goal was scored by Corben for the Y6 Team which was quickly followed by a goal from Miss Adams. It seemed a miracle that she managed to get the ball past Y6 Goal Keeper Lewis!
Cormac blew the whistle for half time and the teams changed ends. Both teams made changes to members with Mrs Thompson taking over Goal Keeper from Mrs Burton and Miss Rutter taking over from Mrs Corkhill. Year 6 brought on a whole new team! Cormac got the teams back into their positions for the second half and what an action packed half it was! Both teams were close to scoring goals but in the final minutes, Miss Kennaugh scored for the Staff Team and it was all over! Final score was 2-1 to the Staff Team. Well done both teams on a very close match!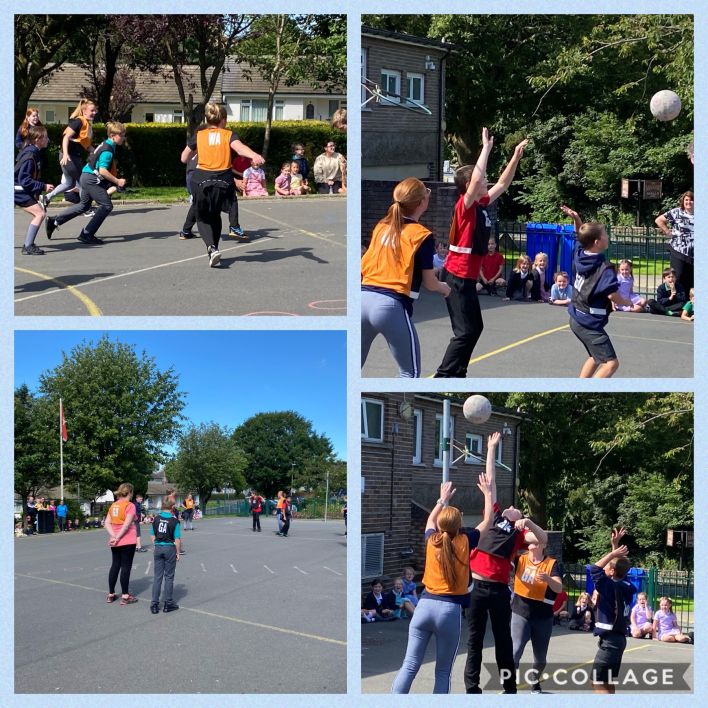 First Half! Lots of cheering by school!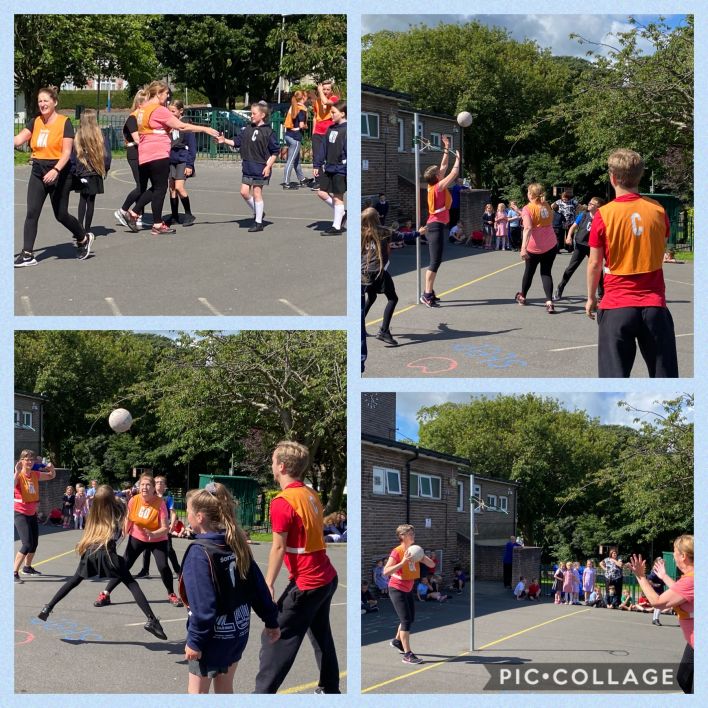 Second Half!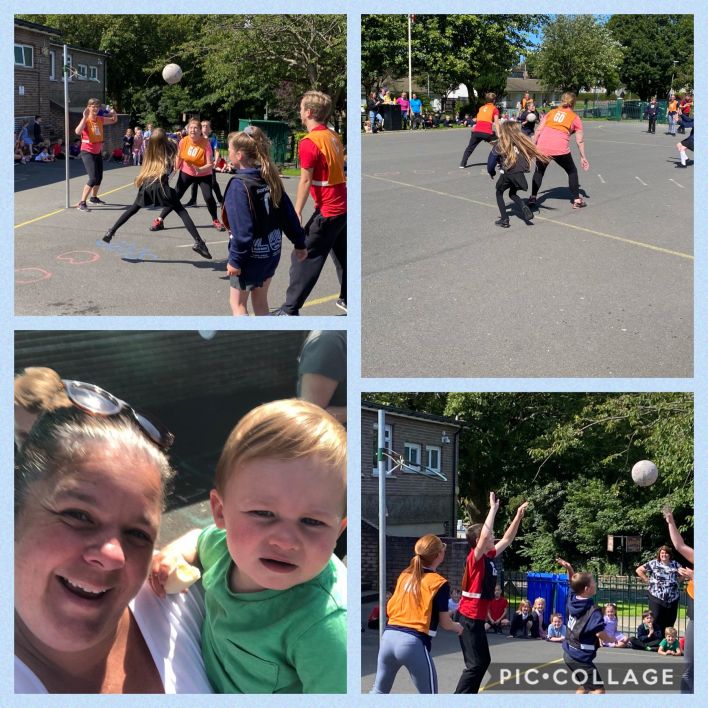 Staff Team Mascot Rory with Ms McAdam
Final minutes and handshakes all round!