After a spate of vandalism in the school grounds caused a saddening amount of damage to the FS outdoor area. We have been racking our brains trying to decide what to make next.
The children all had different ideas of what they would like in the area, ranging from a replacement pirate ship, to a unicorn house and everything in between. In the end we agreed not to go for any specific structure and instead build 'a brilliant thing' which we also refer to as the 'imagination station'. Personally, I think it looks like something out of the lost boys. The reception children have all helped to build it and some of the older children came to help too.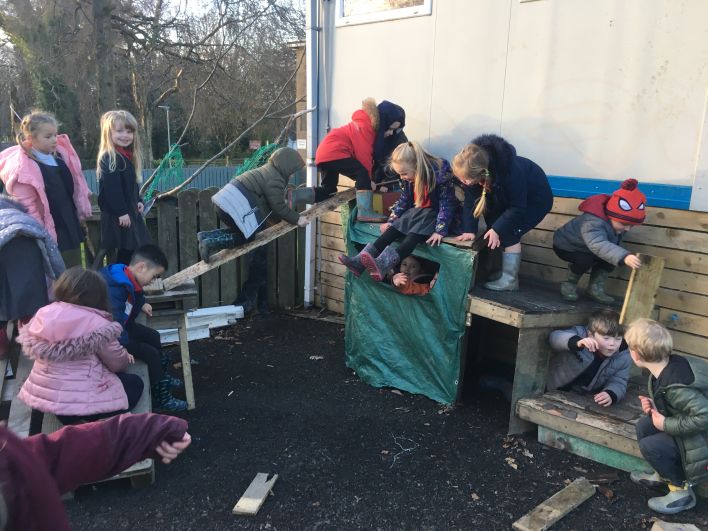 It has lots of spaces for climbing, balancing, jumping and hiding. We look forward to seeing the children enjoy exploring and imagining with it in the weeks to come.