This morning Year 5 set off on their final foodie adventure to Ramsey!
We jumped on the bus, enjoyed the mountain views and arrived in Ramsey ready to enjoy a delicious day in the glorious sunshine!
After a quick hand wash stop, our next stop was Dave's Delicious Dogs! We arrived to the restaurant and were immediately greeted by some extremely lovely staff who showed us to our seats and served us our drinks. Following this, we enjoyed some truly DELICIOUS food- as their name suggests! The children thoroughly enjoyed their American style dining experience, as did the staff. We'd like to say another HUGE thank you to the Dave's Delicious Dogs team, they were extremely helpful and kind throughout our visit and we will be highly recommending them to others!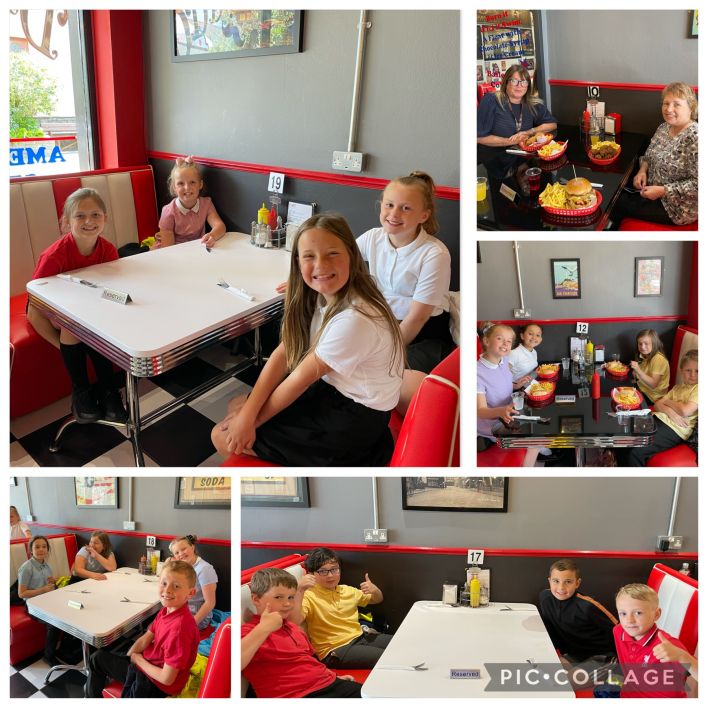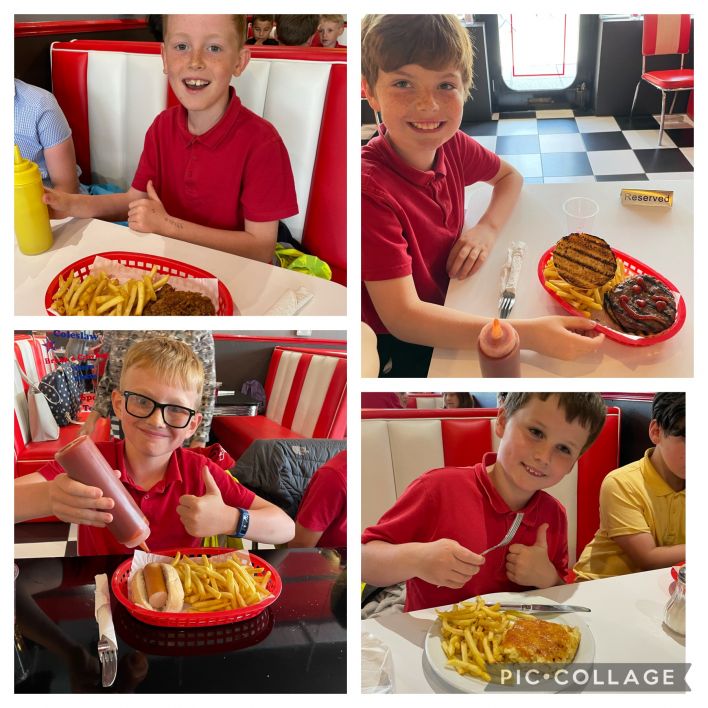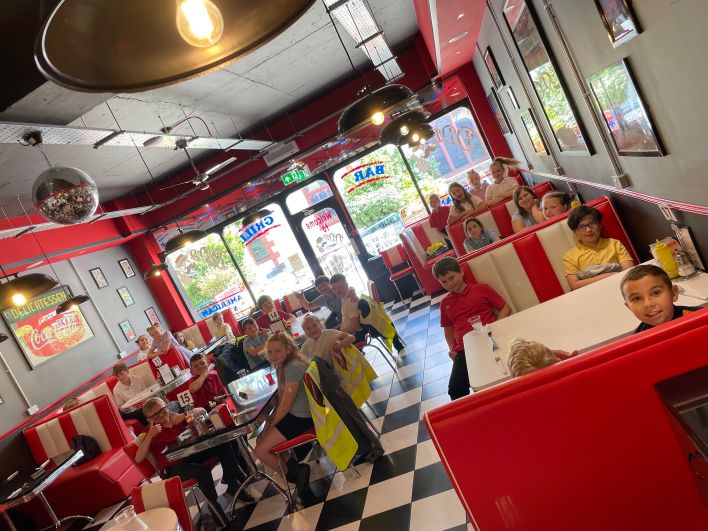 With full bellies, we made a quick bathroom stop before making our way to our next stop- Gelatory!
Stepping into Gelatory we were greeted by the lovely owner Rory who welcomed us in and shared all things gelato with us.
We began our gelato learning journey by discussing what ingredients we would need to create gelato, after this we discussed the differences between gelato and ice cream. Next, we started the very exciting process of making our own gelato!
Firstly we carefully measured out all of our ingredients...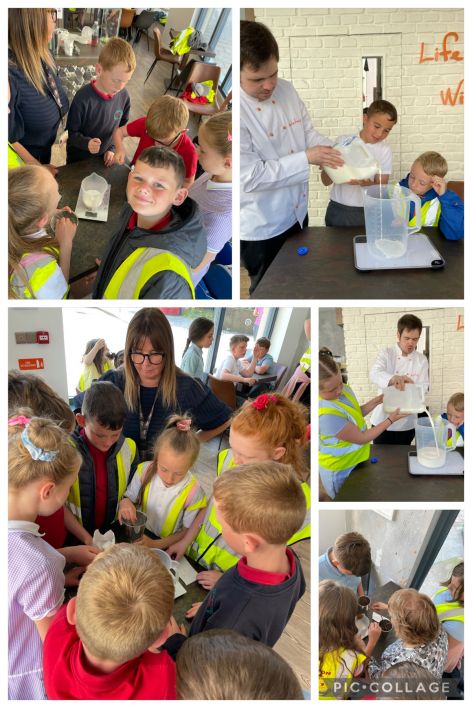 Then we the 'cooked' the milk, added in all the other ingredients and stirred it throughly.
Once stirred, the ingredients were then added to a freezer, before being added to an extra specially cold freezer.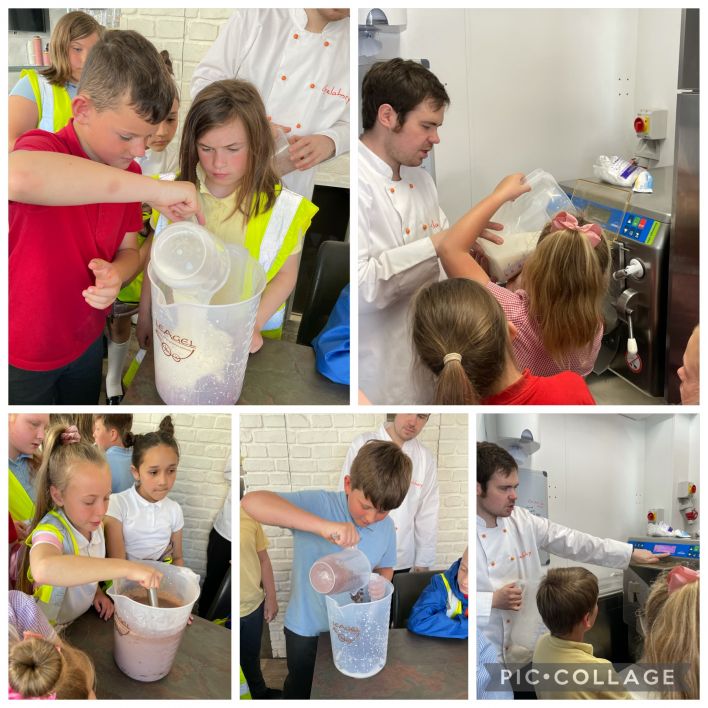 Whilst the gelato was doing its thing, we then discussed how Rory makes his wonderfully yummy creations. Rory told us he always starts with a base flavour, he then adds a ripple, before adding his inclusions (the yummy chunks of deliciousness). After this, Rory set the class a challenge! Each child is to design their own gelato creations. Each creation will then be sent to Rory, where he will choose a winning creation! The winning creation will not only have their very own gelato made to be sold in store, but they will also receive an entire brick of it to enjoy at home!

After many questions about Rory's business, flavours and more, the children then got the chance to see their finished product in all its glory- this was VERY EXCITING!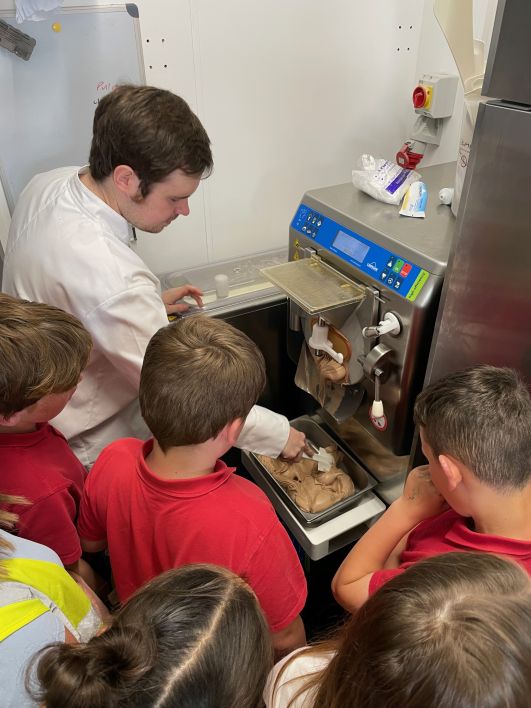 Lastly, the moment we had all been waiting for, we all went outside in the sunshine and enjoyed our scrumptious chocolate gelato!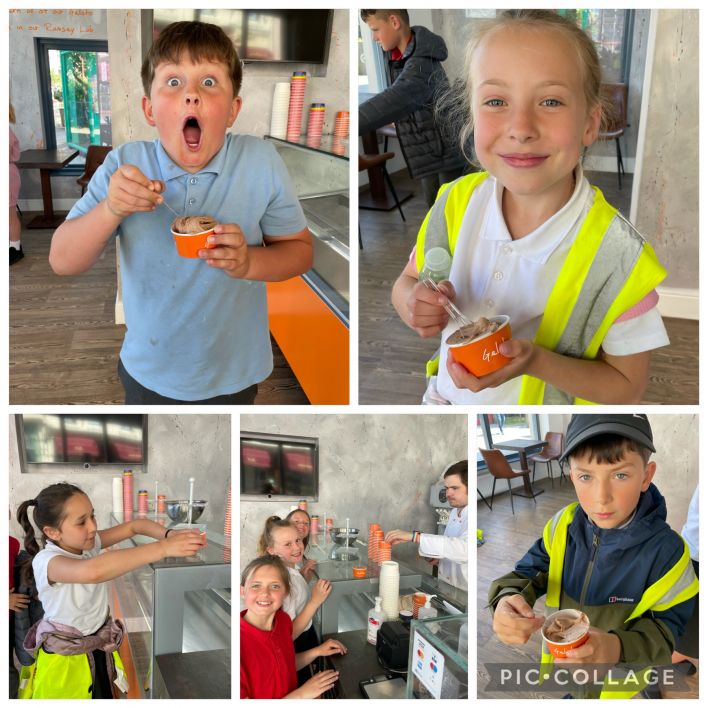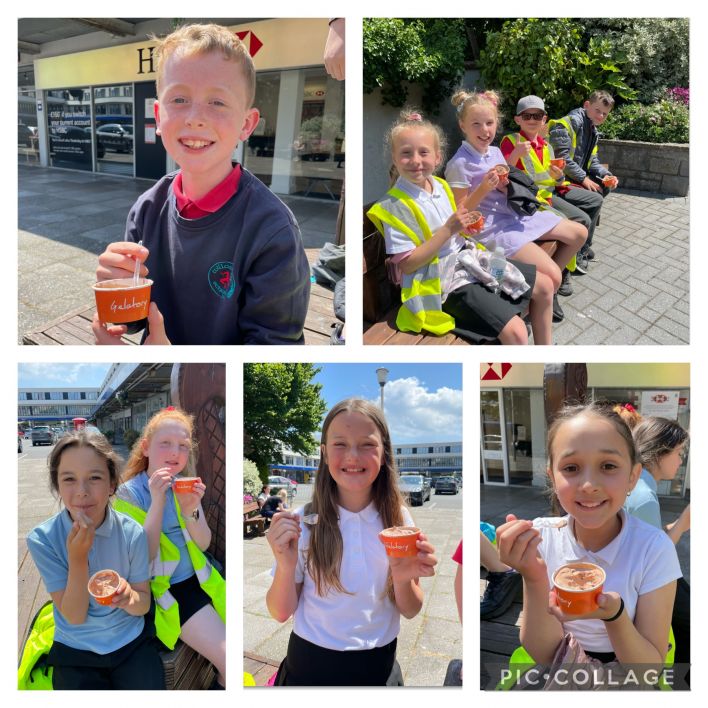 We would like to say another HUGE thank you to Rory for his time and efforts in delivering such an informative and exciting afternoon for our team. Not only did you open your shop especially for us, let us create and enjoy your delicious product, but you shared your invaluable knowledge and expertise in business and gelato, something we couldn't have done nearly as well within our classroom.