Meet the new School Council team!
We have regular meetings nearly every week with Mrs Corkhill and Mrs Boylan. We will be discussing how we can improve our school the very best we can. School council is a big responsibility so we have been trusted by not only the teachers but also by our classmates. We have the important opportunity of sharing the other students' ideas with the teachers and school staff.
In our first meeting, we met each other, discussed the role in more depth and received our purple jumpers. Our new badges will be here soon!
Our first task was to liaise with the Isle of Man Food Bank and ask them to come and collect all the wonderful donations we had received for the school's Harvest Festival. Bob Love from the Food Bank came to meet us and was amazed by the full trolley of food we had to offer him. We also wrapped up food hampers for our community donations to give to the local people who had been nominated. The Year Six councillors had the privilege of delivering the hampers personally.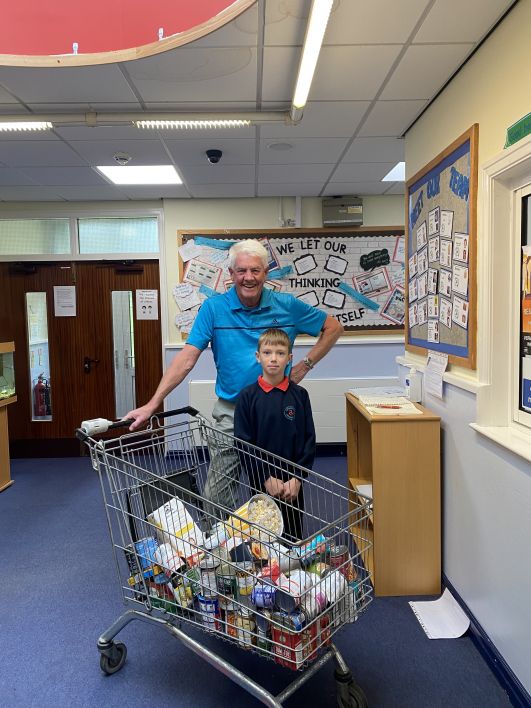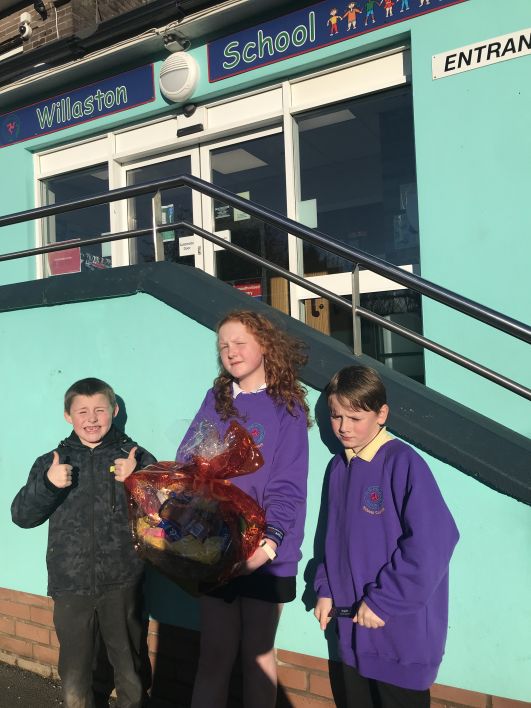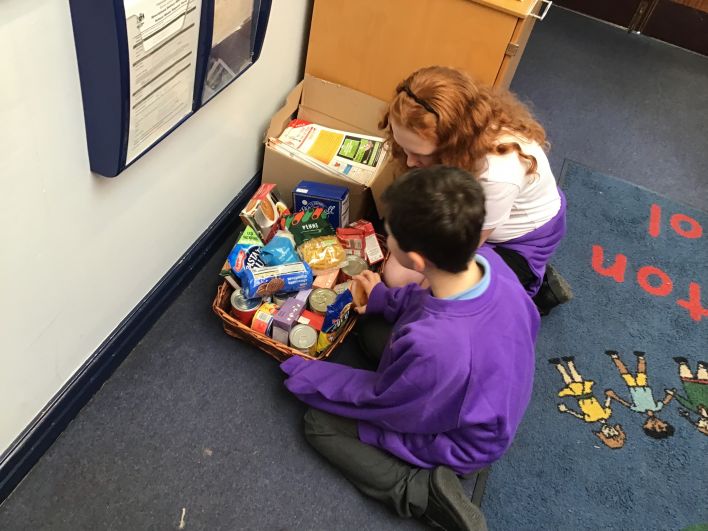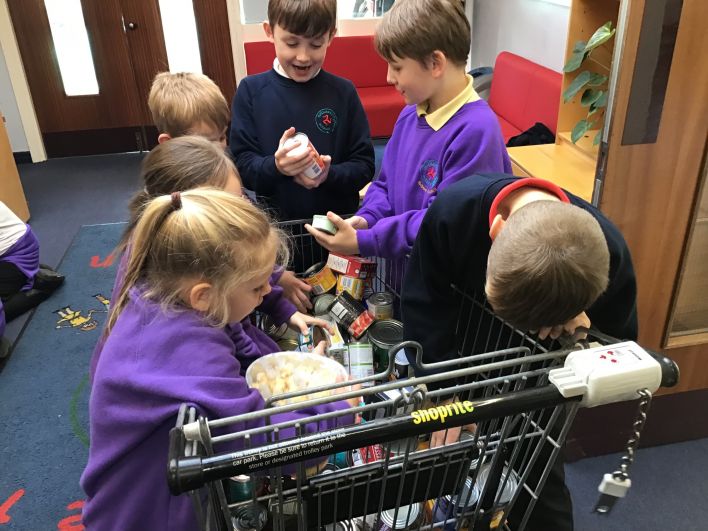 We will be writing regular blog posts to keep everyone up-to-date with our news.
Thank you for reading!
Willaston School Council