This week was our second visit for next year's Reception children and we enjoyed a great afternoon with a focus on physical development.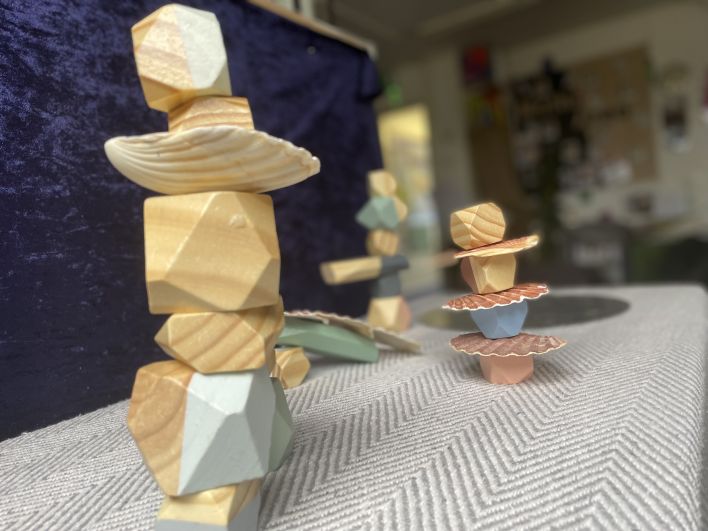 Inside we focused mostly on fine motor development, with lots of activities aimed at improving children's pinching strength and their fine detail movements. If you wanted to practise these skills more at home, a great way is to combine natural materials and more uniform wooden blocks to develop a new stacking challenge.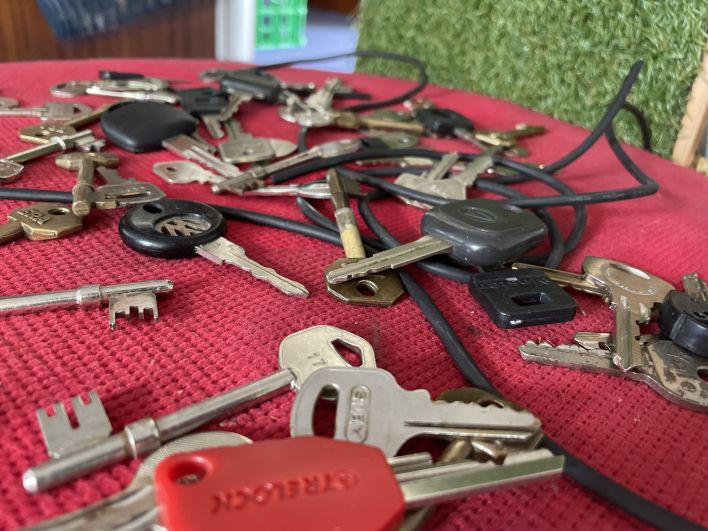 To help practise the children's pencil grip were also challenged to thread keys onto a piece of wire.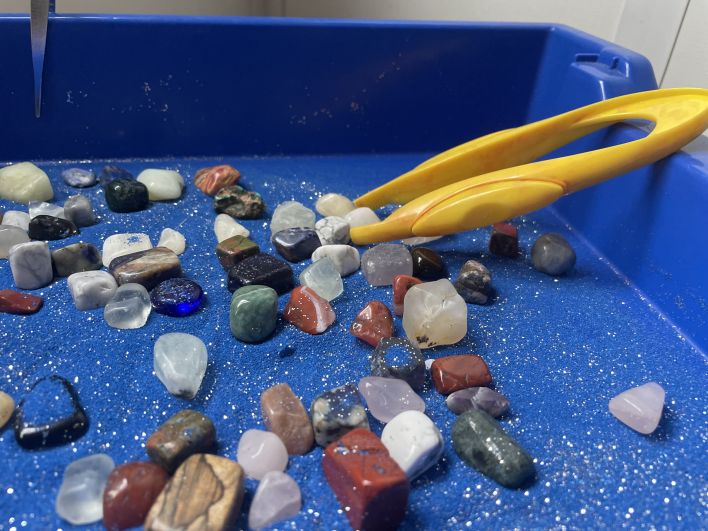 Tweezers are a great way of developing children's finger strength and fine motor co-ordination, this week we sorted stones into groups with our tweezers.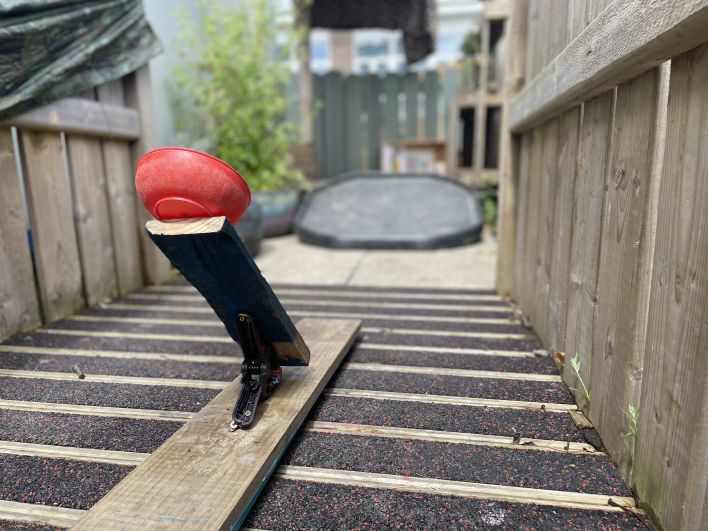 Outside we looked at Gross Motor skills and shoulder strength. The children had great fun using a catapult to try and hit the target.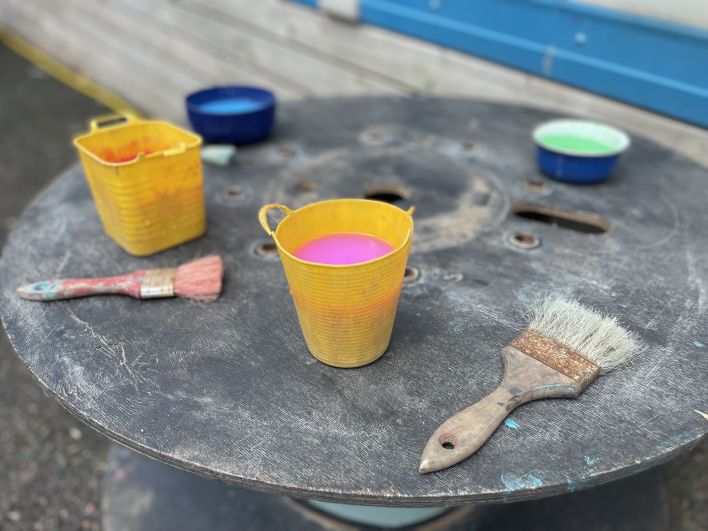 A great way to engage reluctant writers is to make the writing massive! This also helps develop shoulder strength which is a vital pre-requisite for handwriting. For our visit session we used a small amount of water based paint mixed with water, but this works just as well simply using water on it's own!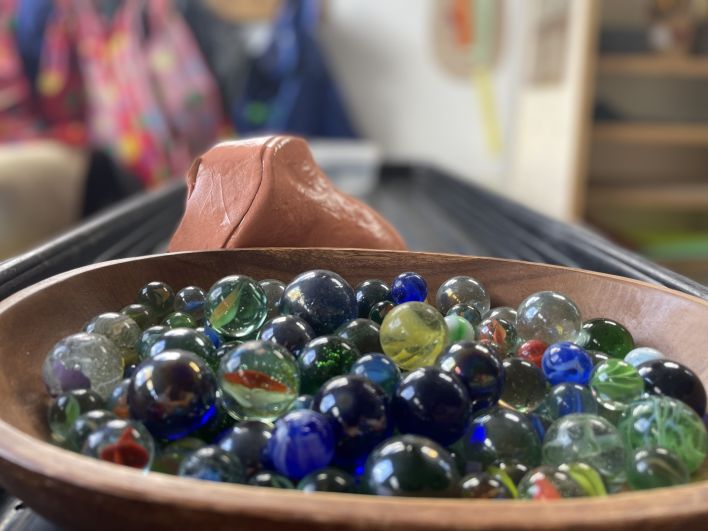 One of our absolute favourite fine motor activities is "hide the marbles in the putty". And this week the children developed this with a totally different game that was amazing and I would never have thought of! They pushed golf tees into the putty as candles for a birthday cake, then tried to balance marbles onto the tees to make the fire on the candles!