Marge's Garden has been a part of our school for as long as most of us have been here! It's changed a lot over the years and has always been a great symbol of the Community Spirit that our school embodies.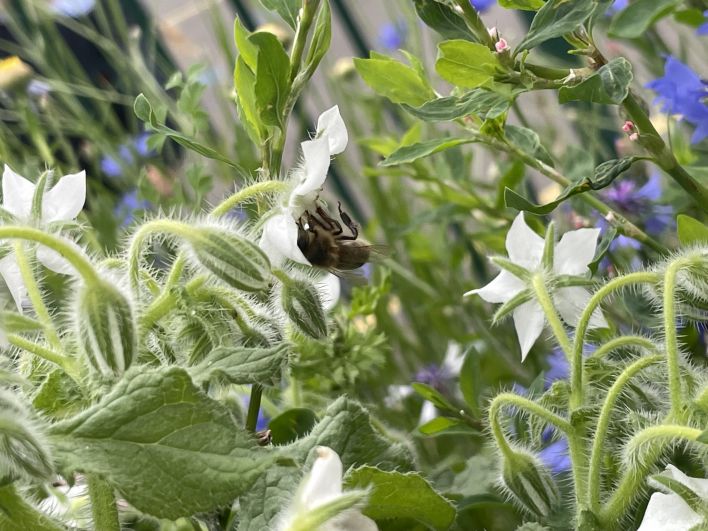 Named "Marge's Garden" in memory of our school's former caretaker, a great many people have given time and effort to making the space truly special. Isle of Play and Pokerstars have worked together painting the area and making some lovely planters for it out of old tyres. The Probation Service spent a lot of time and effort clearing, cleaning and tidying the area after it had fallen into disrepair and a great many different parents and parent groups have taken time to replant, weed and care for the garden at different times.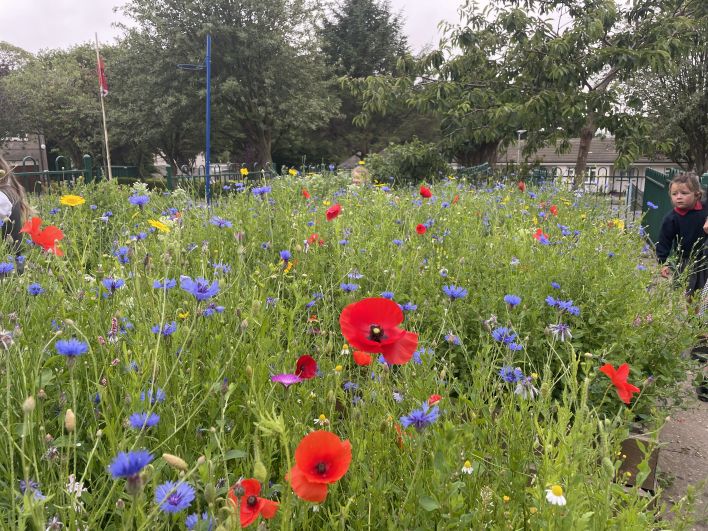 As with all gardens, the amount of effort and upkeep required is enormous and constant. So responsibility for the garden has shifted a great many times. Most recently taken on by our own Mrs Brain, Mrs Miklos and Mr Corrin who have put in an incredible shift, supported by Graham from the Parks Department, to turn it into a beautiful wild flower garden. We all agree that the garden is looking incredible. The children love exploring the garden and watching the bees as they collect their nectar from the plants.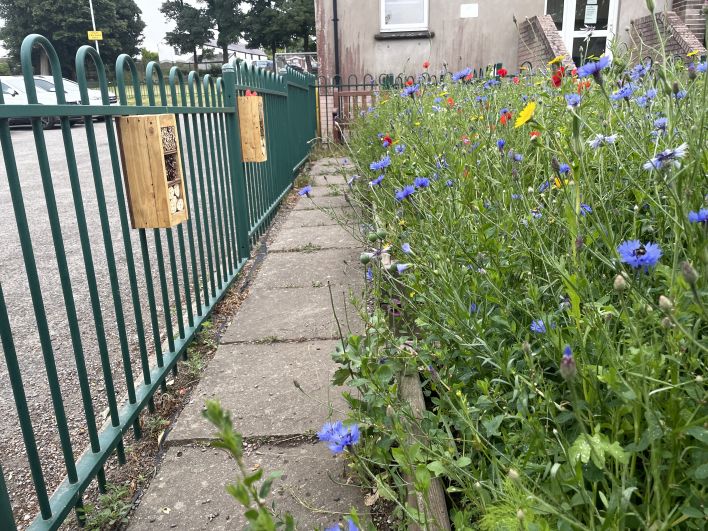 Mrs Brain's husband has also made us some lovely bug hotels which the children have been keeping a close eye on!