Today saw our first session of Girl's football club this year. A club that will be continuing every Tuesday lunchtime until Easter. The girls who made it today were absolutely brilliant and I hope they would all agree that we had a great time!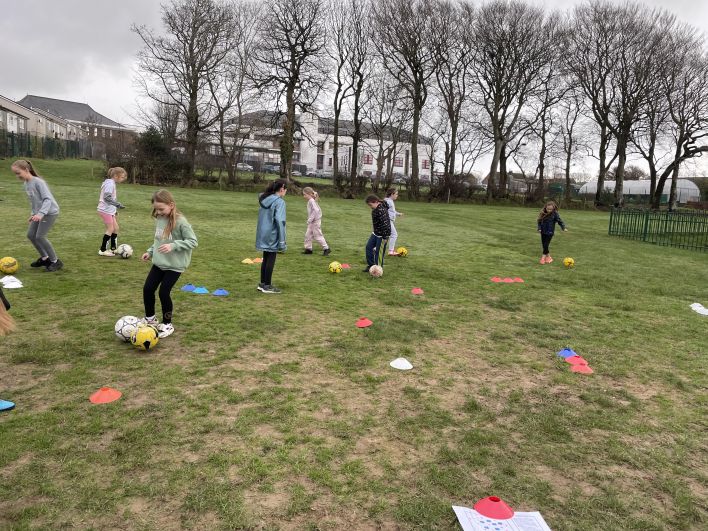 Today's session focused on some skill builder games for spatial awareness and reading the spaces in a pitch to help recognise the correct moments to push forwards and the correct moments to hold possession and look for a pass.
In addition to developing some great football skills, the club is a great space to develop our school value of respect as all girls in the club work with each other and support each other in their personal development paths. We are very lucky to have some highly talented footballers in our club who attend additional clubs out of school and some who even get opportunities to represent the Isle of Man in football games, we also welcome a good number of girls who are new to the sport. It is lovely to see that all the girls are supportive of one another, no matter what their ability levels are.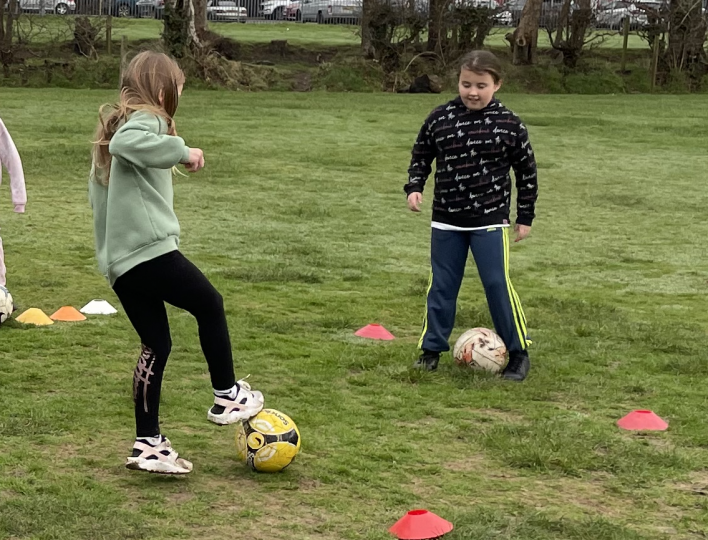 I know there are a few girls who didn't remember their kits this week but would love to still join us and they are very welcome to come along to next weeks session. If your daughter is in Years 4, 5 or 6 and would like to join us for girls football they just need to bring a change of clothes and trainers for the club as we play on the field no matter what the weather!
Well done this week girls, I can't wait for next Tuesday's session!