Willaston Workshop
We have started an exciting new after school club, aimed at providing hands on experiences in the world of engineering. This new adventure has been supported by the Youth Motor Project, who have donated a motorbike to the school. Whenever the weather allows it, our Willaston Workshop Engineers will be working on the bike after school on a Wednesday. If the weather is too bad for outdoor work we will be working on an exciting indoors project instead.
Week 1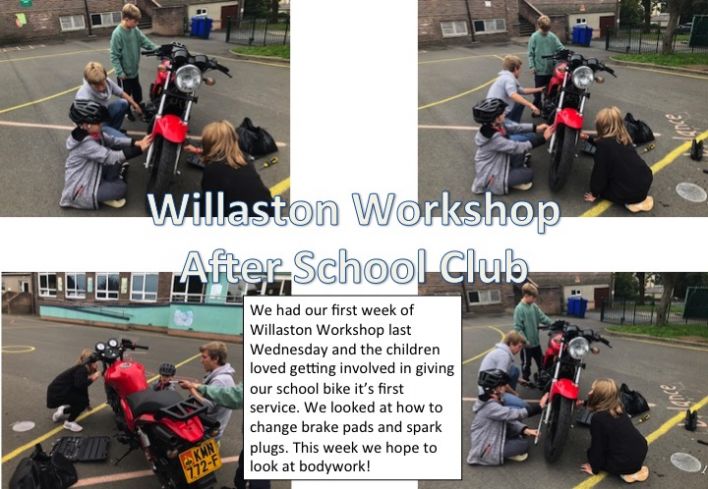 ---
Week 2

The weather held out for us and we have managed to remove most of the bodywork! The children did this almost completely independently and were fascinated by the fuel tank (which took a while to drain!). Now that we've got the body work off, next week we hope to prep the bodywork for painting and remove the final piece of body (front fender).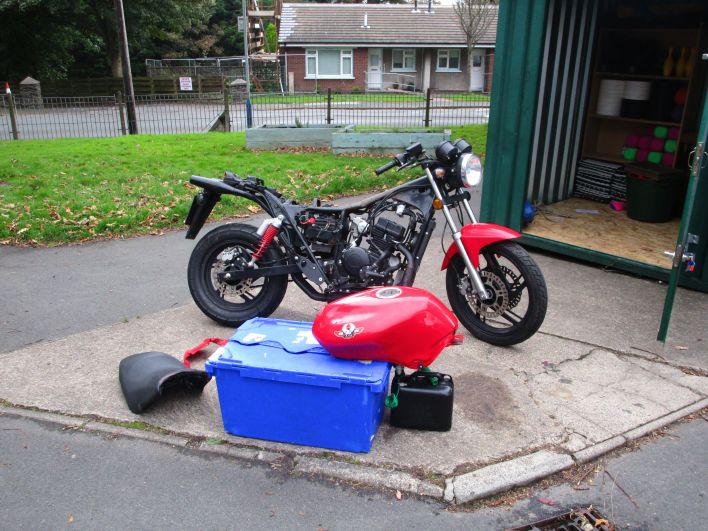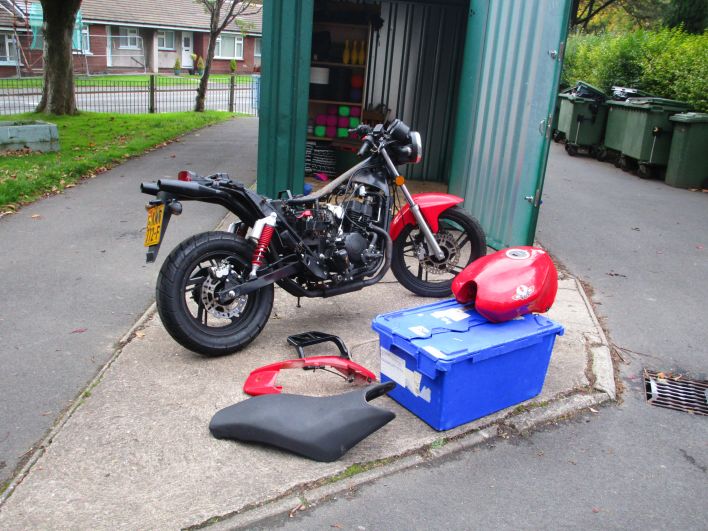 ---
Week 3

We had another hugely successful week at the workshop! The children managed to get the final piece of bodywork off (which required removal of the front wheel!) and have started prepping the bodywork for painting. The children are managing the risks of the club wonderfully at the moment and I am really proud of all our young mechanics!